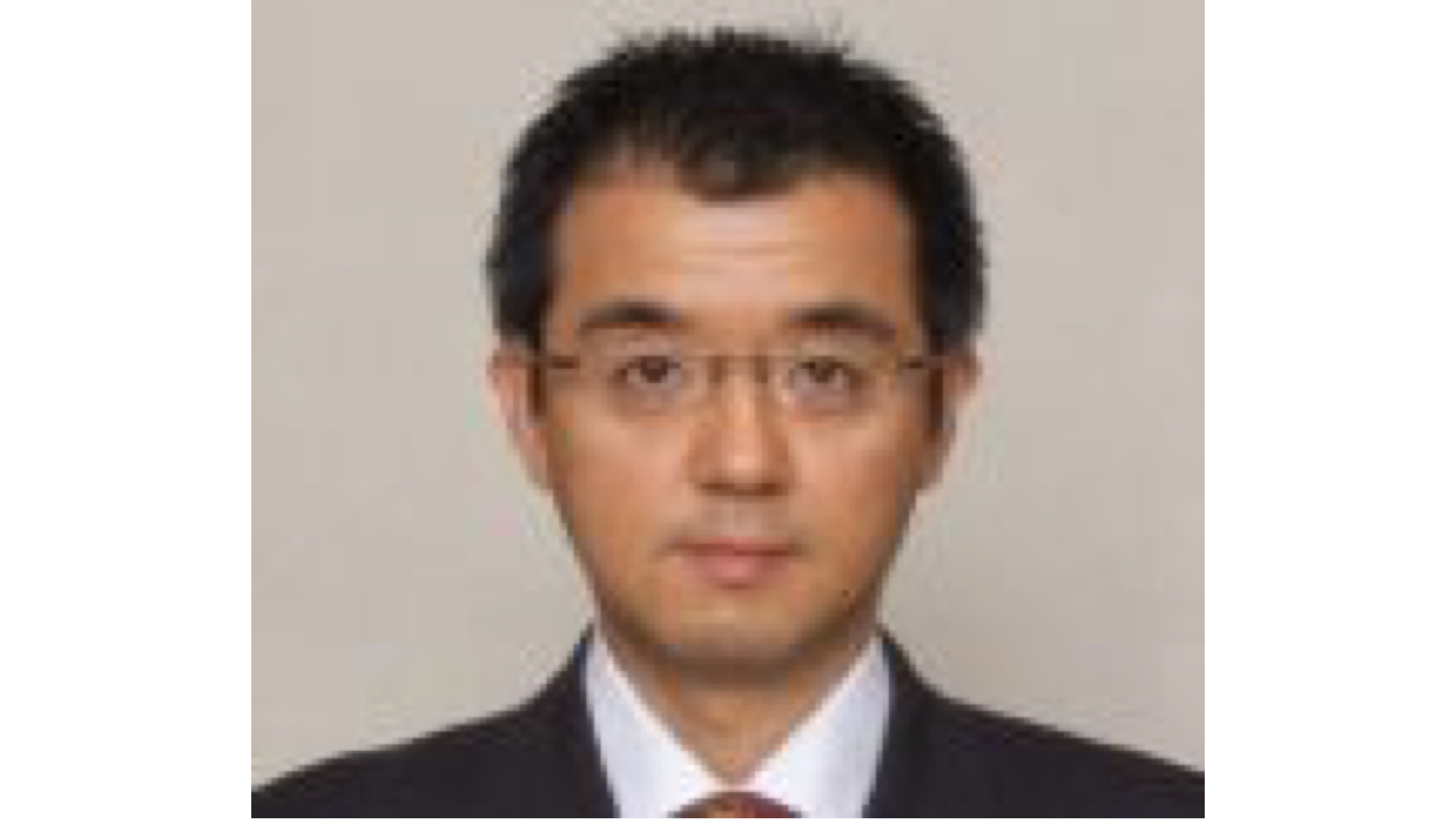 ---
Lab. Global Animal Resource Science 
■Disciplines :Animal Science,Veterinary Immunology Parasitology, Molecular Epidemiology, Vaccine Science
TEL : +81 3 5841 7503
FAX : +81 3 5841 5191
E-mail
---
Professional Experience & Education
1997: Assistant Professor, Graduate School of Agricultural and Life Sciences/Faculty of Agriculture, the University of Tokyo
1996: Researcher, National Institute of Health (NIH), USA
1993: Research Assistant, Graduate School of Agricultural and Life Sciences/Faculty of Agriculture, the University of Tokyo
1992: Special Researcher, Science and Technology Agency (National Institute of Animal Health, Ministry of Agriculture, Forestry and Fisheries)
1992: Ph.D., Graduate School of Agriculture, the University of Tokyo
1987: B.S., Faculty of Agriculture, the University of Tokyo
Research Interests
We have heard more in recent years about infectious diseases in humans and animals being brought into Japan from overseas, such as mad cow disease, hoof-and-mouth disease, rabies, and avian flu. Infectious diseases are chronic overseas to an extent that is unimaginable in peaceful Japan. One of my interests is research into these infectious diseases in people and animals, the epidemiological importance of infectious diseases traveling from animals to people, and the response to the host and pathogenic organisms.
Further, I am conducting research into mucosal immunization that is inexpensive and painless, and edible vaccines using DNA recombinant crops that manifest vaccine antigens, in consideration of the lack of vaccines for these infectious diseases, particularly in developing countries, and the low resistance to invasiveness (accompanied by pain).
Research Topics
Research into the barrier effectiveness of naseotracheal immunity based on the antigen derived from protozoa for leishmania protozoan infections / An examination of the development and effectiveness of edible vaccines using plant viruses and DNA recombinant crops / The barrier effectiveness and mechanisms for mucosal immunization for pathenogenic microbes / The species barrier between higher primates and other mammals / The role of pigs in the infection of encephalitis B and hepatitis E (Bali, Indonesia) / The association between the mixed raising of ducks and chickens and the communication of the Newcastle disease (Bali, Indonesia) / Epidemiological surveys of visceral leshmaniasis (Indonesia and surrounding areas)
Publications
1. Anisuzzaman, Islam MK, Alim MA, Miyoshi T, Hatta T, Yamaji K, Matsumoto Y, Fujisaki K, Tsuji N. 2011. Longistatin, a plasminogen activator, is key to the availability of blood-meals for ixodid ticks. PLoS Pathog. 7(3): e1001312. Epub 2011 Mar 10.
2. Sakai S, Takashima Y, Matsumoto Y, Reed SG, Hayashi Y, Matsumoto Y. 2010. Intranasal immunization with Leish-111f induces IFN-gamma production and protects mice from Leishmania major infection. Vaccine 28: 2207-2213.
3. Hebishima T, Matsumoto Y, Soma GI, Kohchi C, Watanabe G, Taya K, Hayashi Y, Hirota Y. 2010. Immune Recovery Effects of Immunopotentiator from Pantoea agglomerans 1 (IP-PA1) on Low Antibody Productions to Salmonella Enteritidis Vaccine and Sheep Red Blood Cells in Dexamethasone-Treated Stressed Chicken Models. J. Vet. Med. Sci. 72(4): 435-42. Epub 2009 Dec 25.
4. Adi A. A. A. M, Astawa NM, Putra KS, Hayashi Y, Matsumoto Y. 2010. Isolation and Characterization of a Pathogenic Newcastle Disease Virus from a Natural Case in Indonesia. J. Vet. Med. Sci. 72(3): 313-9. Epub 2009 Dec 8
5. Arakawa, Takeshi, Tachibana, Mayumi, Miyata, Takeshi, Harakuni, Tetsuya, Kohama, Hideyasu, Matsumoto, Yasunobu, Tsuji, Naotoshi, Hisaeda, Hajime, Stowers, Anthony, Torii, Motomi, Tsuboi, Takafumi. 2009. Malaria ookinete surface protein-based vaccination via the intranasal route completely blocks parasite transmission in both passive and active vaccination regimens in a rodent model of malaria infection. Infect Immun. 77(12): 5496-500. Epub 2009 Sep 14.
6. Tomoko Nozoye, Fumio Takaiwa, Naotoshi Tsuji, Takashi Yamakawa, Takeshi Arakawa, Yoshihiro Hayashi, Yasunobu Matsumoto. 2009. Production of Ascaris suum As14 protein and its fusion protein with cholera toxin B subunit in rice seeds. J. Vet. Med. Sci. 71(7): 995-1000.
7. Matsumoto Y, Suzuki S, Nozoye T, Yamakawa T, Takashima Y, Arakawa T, Tsuji N, Takaiwa F, Hayashi Y. Oral immunogenicity and protective efficacy in mice of transgenic rice plants producing a vaccine candidate antigen (As16) of Ascaris suum fused with cholera toxin B subunit. Transgenic Res. 18(2): 185-92. Epub 2008 Sep 2.
8. Ota H, Takashima Y, Matsumoto Y, Hayashi Y, Matsumoto Y. 2008. Pretreatment of macrophages with the combination of IFN-gamma and IL-12 induces resistance to Leishmania major at the early phase of infection. J. Vet. Med. Sci. 70(6): 589-93.
9. Atsushi Yoneda, Koichiro Tuchiya, Yoshihiro Takashima, Takeshi Arakawa, Naotoshi Tsuji, Yoshihiro Hayashi, Yasunobu Matsumoto. Protection of mice from rabies by intranasal immunization with inactivated rabies virus. Experimental Animals 57(1): 1-9, 2008.
10. Wibawa, I Dewa Nyoman. Suryadarma, I G A. Mulyanto. Tsuda, Fumio. Matsumoto, Yasunobu. Ninomiya, Masashi. Takahashi, Masaharu. Okamoto, Hiroaki. Identification of genotype 4 hepatitis E virus strains from a patient with acute hepatitis E and farm pigs in Bali, Indonesia. Journal of Medical Virology. 79(8):1138-46, 2007.
11. Takashima, Yasuhiro. Tsukamoto, Mikuru. Ota, Haruko. Matsumoto, Yasunobu. Hayashi, Yoshihiro. Otsuka, Haruki. Immunization with pseudorabies virus harboring Fc domain of IgG makes a contribution to protection of mice from lethal challenge. Vaccine. 2005 23(29): 3775-82. Epub 2005 Mar 30.